Welcome -- and thank you for taking a look at my website.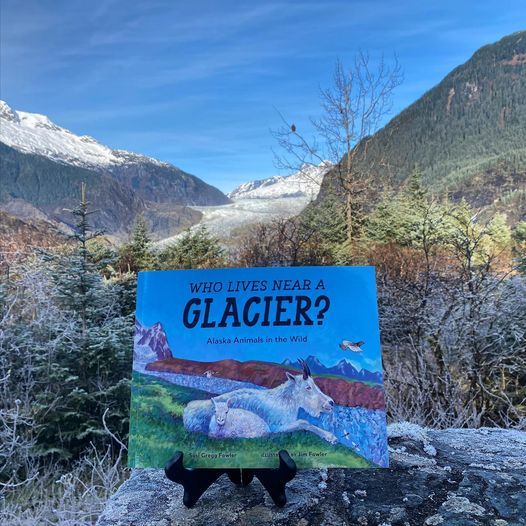 WHO LIVES NEAR A GLACIER?

Sasquatch Books (Little Bigfoot) released Who Lives Near A Glacier? Alaska Animals in the Wild in January of 2022. Vibrant full color illustrations accompany poems and brief narratives introducing just a few of the many creatures found near some of our Alaska glaciers. I hope you'll take a look! My husband Jim Fowler illustrated the book. He has illustrated 8 of my 10 books plus several books for other writers.
Arctic Aesop's Fables: Twelve Retold Tales, our 2013 release was, also published by Sasquatch.

Interested in reading more about my books or other writing? Check the links at the top of the page for more information, including a short bio, book descriptions, and a sampling of essays and poetry. I am in the midst of making some changes, so please check back again.
Interested in buying copies of any of the out-of-print books? I do have copies of some, but not all. Feel free to ask! - susi
I often write about connections - friends, family, animals, nature. While much of my work is not specific to Alaska, the fact that I have lived most of my life here in Juneau, close to the natural world, informs my perspective on life. The rhythms of nature, changes in seasons, the weather, and relationships, are frequent themes in my books for children as well as the essays and poetry I have written for adults.